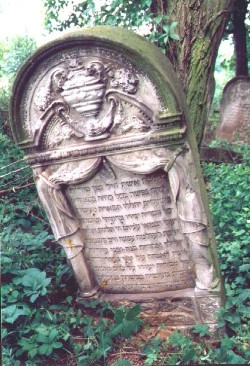 Please write a note with your check and on the check in the description line please indicate: "For Support of Ozarow Cemetery Restoration Project (OCRP)". You will be sent an acknowledgement letter.

In the USA:
tax deductible receipts are issued for donations of $250 or more. Make your check or money order payable to:
Foundation for Jewish Philanthropies
787 Delaware Avenue
Buffalo, NY 14209

Credit Card contributions (American Express, Visa, or MasterCard) may be made by calling 877-933-6369 (toll free) or 716-882-1166.

Online contributions can be made conveniently by visiting https://www.jewishphilanthropies.org/donate_online.html

For Canadian donors:
Tax deductible receipts are issued. Make check or money order payable to:
Jewish Foundation of Greater Toronto
4600 Bathurst St.
Toronto, ON M2R 3V2
Attention: Angela D'Aversa

For other countries:
Please call your local Jewish Federation, foundation or synagogue and ask if they can issue a tax deductible receipt and transfer your donation to an organization in the US, including the Joint Distribution Committee, the Foundation for Jewish Philanthropies in Buffalo, NY, or the Poland Jewish Cemeteries Restoration Project.